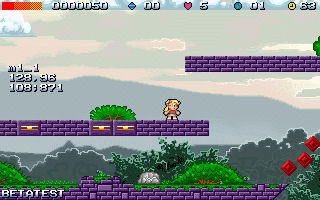 Diamonds are plain red now, instead of matching with each level's stonecolor. This makes them easier to detect if you are in hurry ;)
Regocnize the new stone object in the middle
On the left side and after the middle to the right we have something new! GRAS!
The floor you are walking now has little modifications to the design. Recognize the small stones.
Alltogether things are looking better in the ingame… at least this is what the team thinks :)